MOZAMBIQUE AND TANZANIA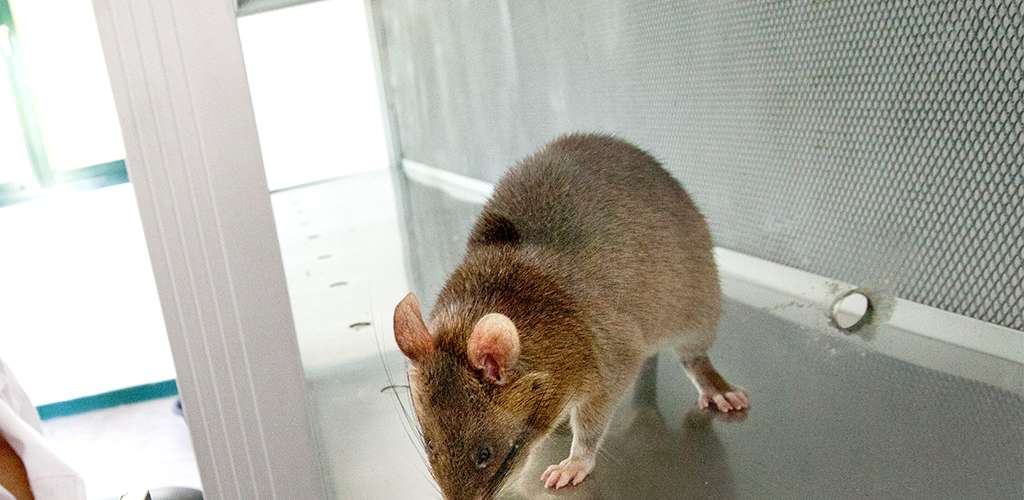 CAN YOU IMAGINE USING RATS TO PREVENT THE SPREAD OF DISEASE AND DETECT MINES?
Tanzania and Mozambique have taken a novel approach to dealing with two significant challenges: the public health crisis caused by tuberculosis, and the threat to public safety and development posed by landmines and explosive remnants of war. In 2014, there were an estimated 9.6 million NEW Tuberculosis patients and 1.5 Million TB deaths worldwide. Similarly, 110 Million anti-personnel mines are currently in the ground and they kill 15,000 to 20,000 people every year and severely maim countless more. Both the Tanzanian and Mozambican government are working with APOPO, a Belgian non-governmental organization with headquarters in Tanzania, to address these humanitarian problems. APOPO has developed an innovative system deploying trained African giant pouched rats, using their remarkable sense of smell to detect unexploded landmines or tuberculosis, thereby dramatically speeding up the detection process, decreasing cost, and saving lives. For example, APOPO HeroRATs can check 100 patients for TB or search a 200 sqm2 area for mines in 20 minutes compared to 1-4 days for a technician. Also, TB detection rates are at 60-80% compared to 20-60% using conventional methods. Deploying these extraordinary animals helps to curb the spread of a prevalent and highly infectious disease and to reduce the danger posed by landmines and explosive remnants.
---
Entity
Ministry of Health in Mozambique, Ministry of Health of Tanzania, Ministry of Foreign Affairs in Mozambique, APOPO vzw,'The National Tuberculosis and Leprosy Programme (NTLP), and National Institute of Demining (IND) -, Eduardo Mondlane University in Mozambique.
---
Contact
For further information about this innovation, please contact
Charlie Richter
US Director – APOPO
---